What is Search Engine Optimization?

Search engine optimization is a process in which an attempt is made to increase the traffic in a website. This is achieved by attaining a better or a high rank in the search result or search engine. If a site occupies a high position in the search engine, the chances of it being frequented by visitors will be much higher. SEO or search engine optimization is also used for "search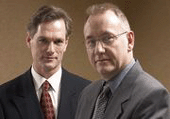 engine optimizers", which means a group of consultants/consultation firms who help to carry out optimization projects on behalf of their clients. The approach towards search engine optimizations differs from one website to another. However, on a general note, the SEO is either directed towards increasing the number of visitors or the quality of visitors or at times, both. The quality of visitor is determined by the frequency of using a specific key word that leads to a desired conversion action – like buying a product or looking for more information on a topic.

You can avail the benefits of a SEO either being a part of a big marketing campaign or using it as an individual service. Using a SEO involves making quite a few changes in the source code of a website; hence it is most effective when incorporated in to the initial development and design of the website. This is why the term "Search Engine Friendly" came to be used for those designs, menus, content management systems and shopping carts which can be optimized easily and effectively.

A wide range of methods and processes are used in SEO. These include making certain changes to the site's code and getting links from other sites. These two methods can be further classified into two categories – the methods that are considered as a part of good design by search engines and the methods that are not considered to be a part of good design by search engines and often try to bring their effects to the minimum. This latter is popularly is known as spamdexing. These two methods are also termed as 'white hat SEO' and 'black hat SEO'

If SEO is employed as a marketing strategy, it can bring forth very good results. Unfortunately, search engines do not get paid for the amount of traffic that they steer from the organic search; thus the algorithms used can and often goes through lot of changes which poses problems to the Search Engine when it is being ranked on the website's pages – there is no guarantee of success, either in the short term or long term. Due to this uncertainty, SEO is very often compared to traditional Public Relations, with PPC advertising closer to traditional advertising.

White hat SEO

The methods in which a website can be coded are manifold. Very often some of these methods restrain the Search engines to access the pages on the sites or their contents. The White hat SEO's responsibility is to find these mistakes – like JavaScript content delivery and navigation, URL sessions and content hidden in flash – and not only correct them but also increase and improve the contents in the site.

If a SEO method follows the guidelines of the Search Engine and does not involve any misrepresentation, it is termed as 'white hat'. It must be noted that the guidelines and rules of the search engine are not put in black in white. Besides, following these rules and regulations, the task of white hat SEO also involves in checking that the content of a search engine as well as its ranking is the same as viewed by the visitor. White hat SEO has a lot of similarities with web development that makes content very easily accessible to the spiders.
Listed below are a few SEO methods that are usually used by search engines:
To make a search more informative, often accurate meta tags are used.

Using unique quality content to attract the interest of the user/visitor.

Using distinctive yet appropriate titles for each page.

Ascertaining that all the pages of the site can be viewed by the visitor by using anchor tag hyperlinks.
Black hat SEO

Black hat SEO also use a variety of techniques to improve the website rankings. However, these methods and techniques are not approved by the Search engines as they use deception. The methods include a 'hidden' text and redirecting the visitors from a page that is built for search engines to one that is more human friendly. Using a method when the user is steered to a page that is different from the one that was ranked by the Search Engine is called Black hat.
If the search engines discover websites that are using black hat methods, they can punish them either bringing down their ranking and even getting rid of them from the database. These can be done automatically by the algorithms of the Search Engine or manually by conducting a survey.

One of the recent examples of such a penalty was the elimination of two companies – BMW Germany and Ricoh Germany by Google in February 2006 for using deceptive methods.