Overture (Yahoo Search Marketing)

Overture Services Inc., currently known as Yahoo Search Marketing, was a by-product of Idealab and was originally known as www.Goto.com; Idealab was the pioneer of the search engine business called Pay for Performance or P4P. Pay for Performance began with a lot of controversies as whole lot of concerns was raised about manipulations and there were debates about the results being irrelevant.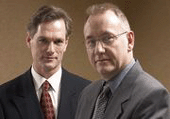 However, these allegations were not really correct and authentic. This auction model along with a group of thorough professionals produced extremely significant results. With the course of time, Overture through partnerships, facilitated the popular portals of today like MSN and Yahoo; the idea was to monetize the thousands of searches made every day on their sites. These joint ventures turned out to be highly successful and Overture played a very important role in increasing the profit quotient of Yahoo immensely – research shows that Overture contributed $25 million to Yahoo's revenue in the third Quarter of 2002. This business model with its roaring outcome was later replicated by various companies including Google under the trademark AdWords.
Yahoo bought over Overture in the year 2003 for a huge sum of $1.7 billion. Before getting acquired by it's biggest customer, Overture itself had acquired, integrated and lead Alta Vista and AlltheWeb, the web search engines that was obtained from CMGI and Fast Search & Transfer in 2003. However, all the old brand names of Overture and its acquisitions were phased out and Yahoo re-branded all its products and services under the Yahoo name.

Besides, re-branding of the products and services, a new advertising center at www.searchmarketing.com was introduced which contained all Yahoo's sponsored search offerings along with the lists of the submission products; Precision Match has been re-branded as Sponsored Search and Local Match is now called Local Sponsored Search; Site Match Self Serve is now called Search Submit Express, Site Match Xchange is re-branded as Search Submit Pro; the Yahoo Directory submission program, Yahoo Express, is now called Directory Submit. Yahoo Publisher Network is the new name for Yahoo Distribution Network. Though at present this network only services the big publishers in the market, it is rumored that it has plans to include smaller publishers in its network.

What is Adware?

Adware can be simply defined as a type of software that when put in a person's computer shows the various advertisements to the user based on his or her activity either online or offline. Adware has attracted a lot of criticism as lots of users have complained of it being installed in their system without their knowledge or consent. It is also termed as "spyware" as it collects information about the user and passes it on. One of the leading producers of adware software is Claria, which was formerly known as Gator – this software is incorporated in a huge number of software applications. Claria shows the advertisements that is obtained from Yahoo and similar other websites. So, when the user clicks on the advertisements, Yahoo gets paid by the advertiser and in turn pays money to Claria. The critics have heavily disapproved yahoo's action of supporting this adware and also encouraging it. Moreover, Yahoo launched 'Yahoo Toolbar' which permits its users to remove 'spyware' from their systems. Since, Claria is not considered to be a spyware by Yahoo; this is not removed unless specifically requested by the user. This has also drawn a lot of criticism. However, both Yahoo and Claria argue that this software is installed voluntarily and it provides very useful information about the user. Besides, the revenue generated from the displayed advertisements help the software to be provided to the customers at a very nominal cost and even free.

Who are the competitors of Yahoo Search marketing (Overture)?

The biggest competitors are:
Google AdWords

Microsoft Adcenter

Amazon associates
Before being bought over by Yahoo, Overture had affirmed that its Pay-per-Click model was patented – U.S. patent 6,269,361 – that included all the advertisers who wantedto bid for the lead positions on the websites. Since this business model was copied by various competitors, Overture had filed multiple suits. The biggest of them was a suit filed against Google in 2002 for the AdWords service that is very similar to its method. Eventually, both the parties agreed to settle down on the matter when Google concorded to issue 2.7 million shares of common stock to Yahoo in exchange for a perpetual license.